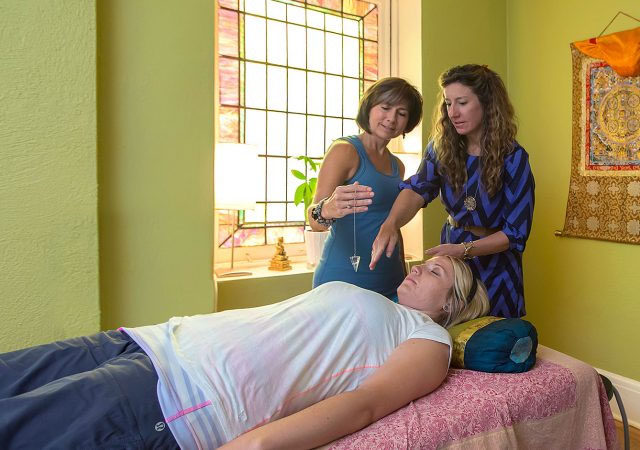 Have you wanted to learn energy work tools, but don't know where to start? Are you curious about the chakras, meridians (energy lines) and the biofield? What is it like to sense energy?
These workshops are not only an introduction to energy work and the subtle anatomy, but also a Reiki training class that will give you the tools and techniques to begin your self-care and care for others practices.
We offer a multi-part training to become a Reiki Master over time. We recommend that you take your time to infuse yourself with the spirit of practicing energy medicine, as many people go through their own healing themselves in the process of learning how to heal others.
Continued Education & Advanced Reiki Training Programs