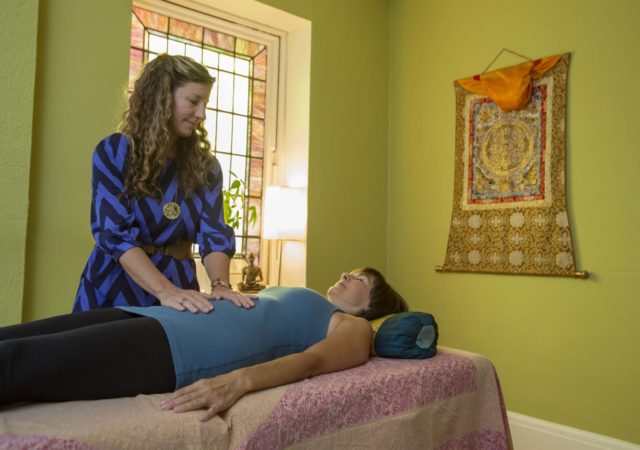 Reiki 2 is the follow-up course to our Reiki 1 Training. Grow your connection to energy, as well as your ability to work with others.
Upcoming Reiki 2 Trainings
AUGUST 2023

Friday, August 4

THIS IS A LIVE (In-person) class.

AUGUST 2023
When: Friday, August 4
Time: 9:00am – 4:30pm
Teacher: Pati Richards, AYS, ERYT 500, Reiki Master
Location: Devanadi School of Yoga & Wellness (Lake Harriet Spiritual Center – 4401 S Upton Ave, Mpls, MN 55410)
Cost: $200; or take Reiki 1 (Fri, June 23) & Reiki 2 for $375

*This training will be LIVE (in-person) ONLY. Students will not be able to participate virtually.

Manual, Distance Healing Attunement, and Chakra Meditation Recording included in cost.
Program Overview
Training Includes
Attunements for Reiki 2
Symbols for Reiki 2
How to use Reiki treatments for others
Setting up a client session
Practical discussion of laws, rules, etc to practice Reiki
Continued study of the energy body and anatomy
Intuition building exercises
Prerequisite
Must have completed Reiki 1 with Tanya, Pati, or another teacher
Notes
Drop-ins not allowed.
Class size limited to 12 students. Register early as our trainings often fill.
Please bring a notebook and pen.
Please read our Cancellation Policy on the Sign Up Page before registering.
Email us if you would like details on when we schedule another Reiki I Training. More 2021 dates on their way!
Cancellation Policy
No Refunds. For Reiki trainings, payment in full reserves your space. If you cancel more than 2 weeks prior to the beginning of the training, your payment, less a $50 cancellation fee PER TRAINING, will be credited to your account. If you cancel less than 2 weeks prior to the beginning of the training, you forfeit your payment.