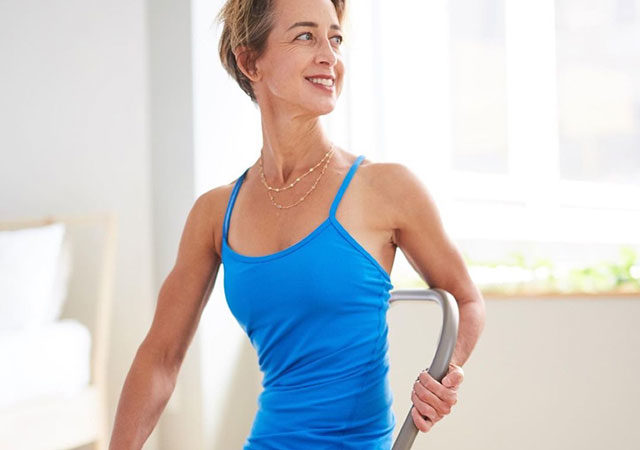 Strong Spirits Mindfulness & Movement
Chair Yoga Program & Teacher Training
CEs: 6 with Yoga Alliance for RYTs.
If you aren't able to attend live, you must watch all recordings and submit your practice outline to Jessica to receive certificate of completion.
Did you know that the senior population is the fastest growing age group in the US? One baby boomer turns 50 every eight seconds! Chair Yoga's therapeutic adaptive exercises work your body from head to toe. The simple and easy movements are great for people in any condition, to do anytime and anywhere. Chair Yoga promotes well being through breathing correctly and stretching in ways that will open up your body on the path to peace.
Upcoming Chair Yoga Trainings
July 13, 2024

Chair Yoga Training

THIS IS A LIVE WORKSHOP

SUMMER 2024
Date: Saturday, July 13, 2024
Time: 11:00am-6:00pm (US Central Time) with 1 hour lunch around 11:30am
Location: Devanadi Yoga
CEs: 6 with Yoga Alliance for RYTs
Cost: $165 – includes required PDF of manual or $125 w/no manual (either you already have this or contact Jessica directly if you want a printed version mailed to you + shipping)
Chair Yoga is a way to 'Sit Your Way to Better Health'.
The baby-boom generation is turning 65 at a rate of 8,000 people a day and expected to almost double by 2030. There is a huge demand for Chair Yoga movement-based wellness services. Join Jessica Rosenberg, YACEP, E-RYT/500, 200/500 RYS, Reiki Master, BFA, MID, for an interactive and educational Chair Yoga – Breathing & Movement intensive. Study all of the materials in this program, she created in 2008, that were researched in 2014 by the Earl Bakken University of Minnesota, Center for Spirituality and Healing.
Learn dynamic, safe, and effectively ways to enrich the lives of all people through the positive yogic principles and mindfulness practices that are incorporated into Chair Yoga Training. Chair Yoga's therapeutic adaptive exercises work the body from head to toe promoting wellbeing. The movements help to alleviate chronic pain, relieve high anxiety and stress levels, elevate quality of life, lower blood pressure, improve sleep patterns, and manage depression. The modified stretches are great for people in any condition to do anytime and anywhere, whether in a yoga studio, in a school classroom, at a business as a mid-day office break, or in a nursing home facility.
The workshop is packed full of practical tools to become a qualified Chair Yoga teacher – poses, breathing exercises, games, and relaxation techniques – for you to create infinite number of engaging classes. We will also be discussing many topics from the benefits of yoga fitness in a chair, anatomy, body-mind connection, and props. You will even have an opportunity to develop and present to the group your own Chair Yoga pose.
At the end of the course you will come out with an abundance of knowledge and creative ideas to teach with.
Yoga novices, parents, grandparents, caregivers, school educators are welcome to attend
No experience teaching yoga necessary
CEs: 6 for RYTs
Manual Materials and teaching tools offered
"Chair Yoga poses can help seniors and people with chronic pain improve their quality of life, lower their blood pressure, improve their sleep patterns and manage depression." – Mayo Clinic
Program Overview
What You Will Learn
a wide variety of postures (over 55 of them)
a multitude of sequences and class theme options
plus a wide variety of breathing exercises to use when you teach chair yoga classes
Required Reading
Chair Yoga Manual by Jessica Rosenberg
Purchase either by:
Paying online when you sign up at the link above – PDF emailed before class starts to all enrolled students
If you already own the manual or want to receive a printed version, you may purchase it directly from Jessica and possibly arrange to pick it up sooner – email Jessica here
Prerequisites
None. Yoga teachers encouraged to apply, but all ages, levels and students are encouraged to come!
Notes
Please have a chair, your yoga mat and any props you have ready.
If this is a live training, we DO have some props available, but they are limited. Chairs are available, so no need to bring a chair. Please also bring a notebook and pen.
Cancellation Policy
No refunds. This training requires 2 week notice of cancellation by phone or email. You will receive a studio credit, less $70 cancellation fee ($30 if you did not purchase the manual). If you cancel within 2 weeks, your payment is forfeited, and no studio credit will be given. No shows will receive no credit.
Program Teachers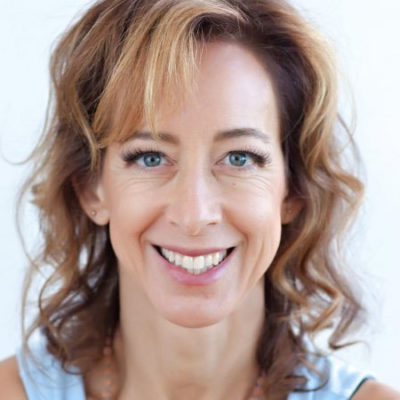 ERYT500, YACEP, Creator of Super Stretch Kids Yoga & co-creator of Gorilla Yogis