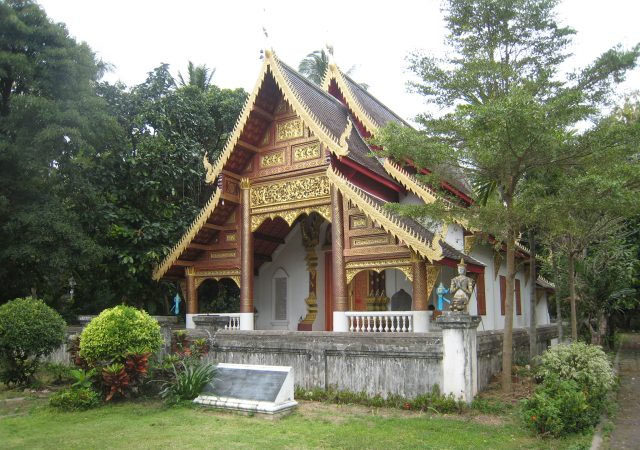 JOURNEY TO THAILAND: A Thai Yoga Bodywork Training & Cultural Experience in Chiang Mai
November 16-Dec 1, 2023
Hosted by: Tanya Boigenzahn
SOLD OUT! Registration closed.
Contact us to get on the wait list if a room opens.
Study Thai Yoga Bodywork on our retreat in Thailand! Learn from the best Thai Massage teachers in the world. Tourist option also available.
For: Anyone! This is a perfect retreat for those Thai Yoga Bodyworkers for additional training and CEs, as well as for those looking for a great getaway to bliss out, practice yoga daily (and get Thai massage!) and renew in the company of great people, and a exotic but chill foreign land
Early Bird Date to Pay In Full & Save $300: August 1, 2023
Cost:
Standard TWIN (double)*: $2000 ($2300 after Aug 1)
Standard KING (single): $2350 ($2650 after Aug 1) or double: $2000 ($2300 after Aug 1)
Deluxe KING (double)*: $2250 ($2550 after Aug 1)
Deluxe KING (single): $2750 ($3050 after Aug 1)

FREE INFO SESSION for Journey to Thailand 2023
This has already happened on June 27.
Contact us to GET THE INFO SESSION RECORDING
Join Tanya on her bi-annual 2 week Northern Thailand experience. Study Thai Yoga Bodywork, eat amazing fresh food, visit monks and temples, take an organic cooking class, shop the Night Bazaar and receive daily Thai and/or foot massages to your heart's delight!
This is a FREE informal informational session hosting guides Tanya Boigenzahn, who has led multiple group trips to Thailand, and now invite YOU! PLUS special guest Sarah Dorman (SaraCura), our Pai Adventure guide and local resource, joins in from Thailand.
A Thai Bodywork Training Experience in Chiang Mai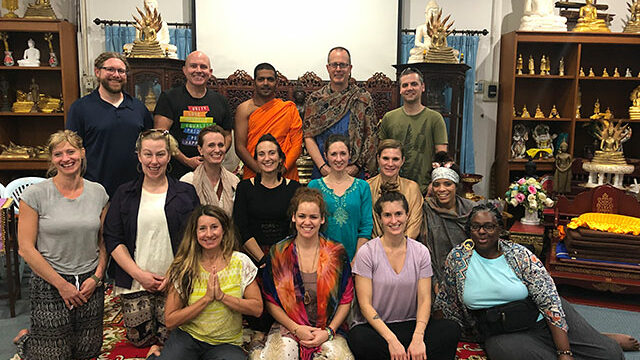 Thai Yoga and Asian Bodywork Training
Sawatdee kaa! Join Tanya on an exotic journey to study, immerse, appreciate, receive, share, and grow just when you need it most. We'll be spending time with some of the most renowned teachers in the world today learning the amazing bodywork techniques of Thai Yoga Bodywork/Thai Massage.
This trip is open to all levels of learning. If you are new to studying Thai massage, I have a TENTATIVE 1 week beginners course just for you. Advanced students (3 or more levels with Tanya) and up with study with Master Pichest for 2 weeks OR choose to take the optional Abdominal Chi Nei Tsang or the TENTATIVE Beginners Thai Massage course during one of the weeks.
Tourist / Yoga / Sightseeing
Just come and BE. Besides our scheduled excursions and yoga classes, and have ample time to walk the streets of Chiang Mai, get daily Thai Massage treatments, shop, or plan a variety of other activities and day trips during your off time.
Treat Your Body
During your time off from training and activities, choose a wide variety of Thai Massage practitioners to receive great bodywork and Thai Foot Massage from! Plus sample all the wonder benefits of Thai Herbal massage, foot reflexology, spa services, and more.
Included Activities
As if Thai Yoga Training and receiving massage weren't enough to do, your trip also includes:
Welcome event at a local hang out with DJ, sauna, cold plunge and more!
Thai Cooking course at an organic farm
The annual Loi Krathong & lantern festival! We will have a private Krathong building class and launch them together in a ceremony at the river.
Yoga & meditation classes on scheduled days
Walking tour of Chiang Mai
Cacao ceremony and breathwork workshop
Thanksgiving dinner with the group
Monk chat at Buddhist Temple
Recommended Free Time Activities especially for "sightseeing option"
Visiting the elephant sanctuary
Thai Massage – everyday!
Thai Buddhist temple tours
Tour landmarks such as Doi Innanthon (highest peak in Thailand), waterfalls, etc
Art shopping
Eating amazing Thai food. Did we say Kao Soi?
Jewelry making
Batik print making
Shopping at the local markets
White water rafting and kayaking
Motorcycle treks
Visits to amazing remote temples, conservation areas, and remote hill towns
Sunday Walking Market (to get the BEST deals)
Flower market
Rising early to see the monks out as sunrise receiving their alms
Itinerary
Itinerary

This is the tentative daily schedule for the retreat. Although it is subject to change, the daily structure will remain generally as described below. Please note that some events may be altered or moved due to a variety of factors. All sessions are optional BUT we encourage you to participate to receive the full intention of the retreat! More yoga classes will be added once we have a better idea of who is coming and other activities planned.

Thursday, November 16 – Take off for Thailand! Book your flight to Chiang Mai (CNX) to arrive on Fri, Nov 17.
Friday, November 17 – Arrive in Chiang Mai (CNX). Gather luggage, meet up with group, and check in at guesthouse.
Saturday, November 18 – Yoga in the AM, breakfast, walking tour of neighborhood, Welcome Event at The Cocoon
Sunday, November 19 – Thai Cooking at organic farm outside the city, Sunday Walking Market
Monday, November 20 – Training begins for Pichest's or Ohm's Chi Nei Tsang I Abdominal Training OR free day for Sightseeing group
Tuesday, November 21 – Training Day 2, Monk Chat in the evening for all
Wednesday, November 22 – Training Day 3, Sightseeing group visit to Wat Doi Suthep area with Sarah
Thursday, November 23 – Training Day 4, Sightseeing group best Chiang Mai shopping spots with Sarah, Thanksgiving Dinner for all
Friday, November 24 – Training Day 5, free day for Sightseeing group, optional PAI Adventure with Sarah Day 1
Saturday, November 25 – Free day for Trainers/Sightseeing groups, optional PAI Adventure with Sarah Day 2
Sunday, November 26 – Free day for Trainers/Sightseeing groups, optional PAI Adventure with Sarah Day 3, Sunday Walking Market
Monday, November 27 – Training Day 6 begins for Pichest's or Beginner's Course OR free day for Sightseeing group
Tuesday, November 28 – Training Day 7, Loi Krathong building workshop & Lantern Festival for all
Wednesday, November 29 – Training Day 8, Sightseeing group waterfall hike excursion with Sarah
Thursday, November 30 – Training Day 9, Sightseeing group open adventure with Sarah, Cacao & Breathwork Closing Ceremony for all
Friday, December 1 – Training Day 10, free day for Sightseeing group, check out of hotel, fly home!
Optional Weekend in Pai Adventure
Pai Adventure

Nov 24-26

Fri-Sun, November 24-26, 2023
Totally optional, and available only to all Journey to Thailand 2023 participants

Get out of town and head to the beautiful mountains and green valleys surrounding Pai, a northern Thailand village with MANY activities and excursions at your fingertips.  


Includes:

Shuttle to and from Chiang Mai to Pai
2 nights hotel double occupancy only at this point
Private van for planned and "WHIM!" excursions – there's so much to do!
Your fabulous tour guide, Sarah Dorman (aka SaraCura)

All events included with Pai Adventure itinerary (tentative schedule includes: White Buddha, Chinese Overlook, Waterfall and bamboo bridge)




Food, tips and any other fees are at your expense.

Cost: $375 ($450 after Aug 1)
Common Q&A & Links
Other Important Info:
Most people will book their departure on Thursday, November 16, 2023. Book your flight to ARRIVE in Chiang Mai, Thailand on Friday, November 17. Most of you will have a late check in at our guesthouse.
Book your departure FROM Thailand on Friday, December 1 as late as you can. Many of you will have your last day of training and will hopefully be able to book a late evening flight. If you need to fly out on Saturday, December 2, please let us know if you would like us to book another night at our guesthouse for that evening.
Registration Notes & Booking:
**IMPORTANT! Before booking your room, read and e-sign our Cancellation Policies and Retreat Agreement Waiver. By booking this room, this means you already agree to those terms whether you sign the agreement or not. Then book away! We will send you a copy of the Agreement to sign and keep for yourself to hold your room and finish your registration. We can't wait to host you for a fabulous, insightful and life-affirming retreat in paradise!
Early Bird & Payment Plan Notes: Pay your $500 deposit (non-refundable, non-transferable) now to reserve your spot, then pay your final balance on or before August 1, 2023 to receive the Early Bird Pricing otherwise your registration will be updated to reflect the Regular Pricing. All registrations and/or payments made after the Early Bird Date will be charged at the Regular Price. Only PAYMENTS IN FULL will be accepted after the Early Bird Date.
*DOUBLES PRICING: Please note that in order to be eligible for the per person DOUBLE occupancy rate, you will need to have 2 paying adults paying the DOUBLES Price in the room. Once you book your room, please contact Us with their name so we ensure you are assigned to the same room.
Journey to Thailand Retreat Package Includes: your accommodations for 14 nights in Chiang Mai, transfer to/from Chiang Mai International Airport and Sri Pat Guesthouse if traveling with the group, 2 weeks training with Pichest (can be edited after booking your spot) OR 1 week training/1 week Sightseeing itinerary OR 2 weeks Sightseeing Itinerary, and all group events included with retreat itinerary based on training and/or sightseeing option selected at registration.

Optional trip to Pai, Northern Thailand Mini-Retreat Package Includes: your accommodations for 2 nights in Pai, shuttle transportation to/from Chiang Mai to Pai, and all events included with Pai Adventure itinerary.
Retreat Price does NOT include: Round-trip international airfare to/from Thailand, Thai Massage or other bodywork treatments or training during free time, upgrades to included training, optional excursions, tips, alcoholic beverages, any food or drink not included in package, passports or visas, any items of a personal nature or any other expenses other than those expressly described in the brochure and above, overweight baggage charges, hotel and travel incidentals, shopping, COVID testing on or offsite, travel/health insurance, etc.
Hotel lodging evening of Dec 1 in Chiang Mai NOT included, but can be added at an additional cost TBA.

When you click BOOK NOW, you will be redirected to Devanadi Yoga's MindBody Online registration system for secure booking. A receipt will be emailed to you upon registration. Early Bird pricing will show up at the final window when booking. Payments may also be made via VENMO to: @tanyaboigenzahn – Please be sure to note which room and if you are booking SINGLE or DOUBLE occupancy.
**REMINDER! Did you read and e-sign our Cancellation Policies and Retreat Agreement Waiver?
SOLD OUT! Registration closed.
Contact us to get on the wait list if a room opens.
Program Teachers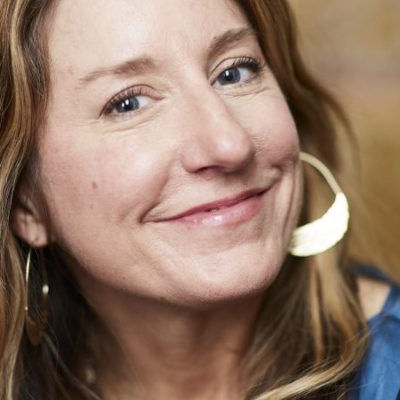 Devanadi Founder/Owner, E-RYT500, C-IAYT, RTT, AYS, CHTP, YACEP & Reiki Master