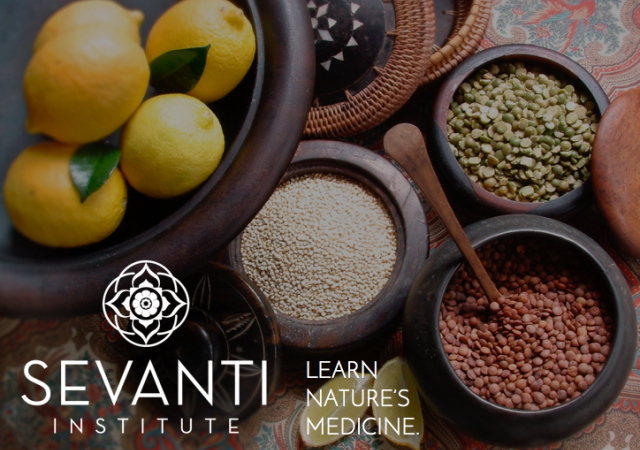 The Ayurveda Foundation Program Level 1 is a 12-day immersion into the Ayurveda wellness arts. Devanadi is honored to be an affiliate school with the Sevanti Institute since 2016.
Upcoming Ayurveda Foundation Level 1 Programs
Spring 2023

Online

When: 4 Weekends: Apr 21-23 | May 5-7 | May 26-28 | Jun 9-11, 2023
Time – CENTRAL US Timezone:  9:00am – 12:00pm & 1:30pm – 5:00pm (lunch break from 12:00pm – 1:30pm)
Cost $1800 (or email admin@sevantiinstitute.com to request Monthly Autopay Plan)

Fall 2023

Online

When: 4 Weekends: Oct 20-22 | Nov 3-5 | Nov 10-12 | Dec 8-10, 2023
Time – CENTRAL US Timezone:  9:00am – 12:00pm & 1:30pm – 5:00pm (lunch break from 12:00pm – 1:30pm)
Cost $1800 (or email admin@sevantiinstitute.com to request Monthly Autopay Plan)
Program Overview
This program is ideal for self-healing, family care, and helping those closest to us in our communities. The program is open to everyone and may be taken as a stepping stone to the Sevanti Institute Level 2 & Level 3 advanced programs or alone. Students will begin the process by focusing on healing themselves and the people closest to them. This is based on the premise that we must know how to heal ourselves before we can heal others. Level 1 also serves as an overview, allowing students to see how Ayurveda works in both theory and practice before committing to the Level 2 Advanced Ayurveda Program.
Devanadi Founder and Director, Tanya Boigenzahn, is a grad of this program, and has assisted the elective option: Sevanti Journey to India Retreat in 2018. You may Contact Us to learn more about Tanya's experience or attend a FREE Info Session.
Open to All
Level 1 Ayurveda Foundation Programs are open to all as a lifestyle immersion into the Ayurvedic view of life, health, and healing. Learn the fundamentals of Ayurveda wellness for life, for family, friends and community. Open to anyone interested in a living practice of Ayurveda and a long, healthy life.
4 Core Modules
4 Core Modules: AWC 1-4 (120 hrs) are live programs taught by AWCP faculty; taught over two 6-day sessions (12 days) in the classroom environment hosted by RYS Yoga Schools such as Devanadi Yoga.
2 Elective Modules
2 Elective Modules: AWC 5 & 6 (80 hrs) are optional programs; AWC 5 is a personal Ayurvedic journal and report used as a guide in self-care; AWC 6 is an annual tour to lush and jungled Kerala in south India to experience one of the deepest Ayurveda traditions in all of India.
Students will learn the foundation skills of conducting traditional Ayurveda assessments, assessing both doshic constitution (prakriti) as well as conditional or symptomatic doshic imbalances (vikriti) of fellow students and volunteer guest clients.
Students will acquire invaluable insights and practical skills needed for an enlightened, effective, and very personalized self-care and for the care of those around us.
a few of the topics Covered
The principles of Ayurvedic theory, anatomy, physiology, and keys to personal wellness
Personal healing insights needed on your journey to balance; healing ourselves is the first step to healing others
Level 1 skills to conduct a basic Ayurvedic assessment, prescribe personalize diets, and the lifestyle routines needed to restore health and balance
The assessment skills needed to accurately assess doshic constitutional types and offer preventative health guidelines
A deeper understanding of the doshas, subdoshas, body constitution, and constitutional types
Introductory pulse reading for reading your own pulse and fellow students
Ayurveda and digestive health, how to assess imbalances of digestion, how to heal chronic imbalances of the digestive system
Dinacharya daily routines such as self massage with warm oils (abhyanga) and seasonal cleanses with kitchari
Beginner level Ayurvedic herbology; initiate the path to becoming an herbalist
Rasayana: rejuvenation methods to slow the aging process, aid in recovery from illness, and improve stress management
Traditional healing mantras for physical and mental wellbeing
See module descriptions below for more detailed course topics
Level 1 Core Modules
The Level 1 Core Modules are essential principles of Ayurveda wellness that may be applied to oneself for self-care (swasthavritta), or to guide family or community. These topics are the keys to a balanced life and an initial stepping stone to a professional career as an Ayurveda Wellness Counselor.
Level 1 Core Modules introduce the information offered in Level 2, but at an introductory level. Sevanti Institute wants all students to be introduced to the depth of the Ayurvedic vision and to the workings of an Ayurveda Wellness Counselor while leaving greater depths of professional training to the Level 2 program.
Level 1 Core Modules are required for Level 1 completion and are a prerequisite for admission to the Level 2 Advanced Ayurveda Program.
Program Teachers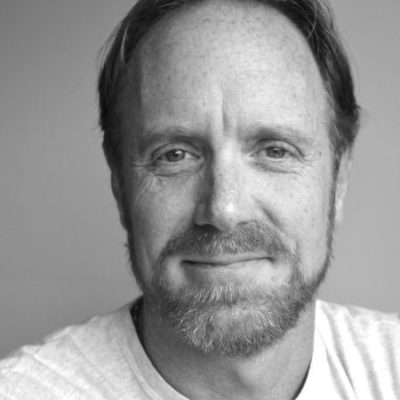 Founder of Sevanti Wellness, third generation physician and Yoga educator.