Learn the art of observation and support through the practices of Restorative Yoga.
Restorative yoga offers the assistance of props to hold the body. When the body is held it learns to release and rest, making room for healing. This training will give you the skills necessary to incorporate restorative yoga into your practice and/or classes.
This training is for teachers and dedicated students alike.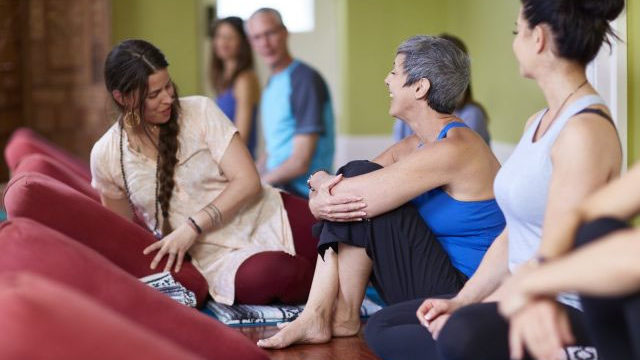 Prop Wish List
Please bring the props you have at home, or purchase in advance. Ideally you would bring 4-6 blankets (Mexican blankets or the link), 1 bolster, 2 blocks, 1 strap, 1 eye pillow, 1 yoga mat.
If you plan on teaching and doing restorative yoga as a continued practice these are the minimum props needed. Devanadi has some props available for use during our training, however, we would like you to bring some of your own as well.
Cancellation Policy
No refunds. These trainings require 2 weeks notice of cancellation by phone or email. You will receive an account credit, less a cancellation fee of $100, within 2 weeks. If cancel with less than 2 weeks notice of this training, your payment is forfeited, and no studio credit will be given. No shows receive no credit.