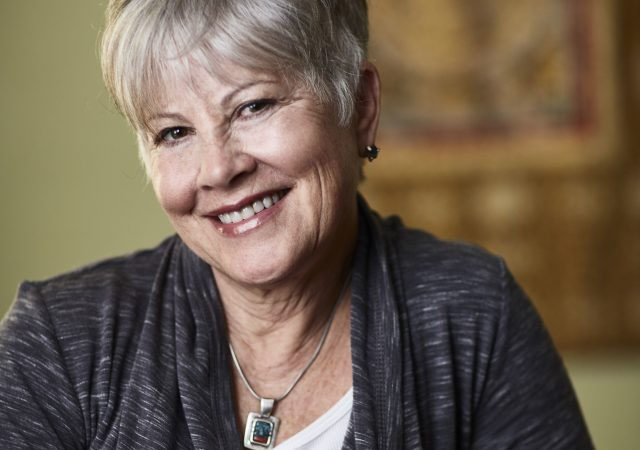 Nina Roberts Salveson has a powerful yet nurturing ability to integrate the spirituality and techniques of Yoga, the worlds oldest study of mind, with the tools of Positive Psychology, a modern, wellness-based science, imbues her teachings and assistance with a profound scope, depth, and precision.
Nina is also a Reiki Master and long time Life Coach dedicated to empowering people of all ages and backgrounds to move past inner and outer obstacles to fulfill their innate, dharmic desires.
Yoga Trainings and Certifications Background
Nina drank deep from the Yoga cup in 2000 when introduced to yoga for assistance with a sports injury. In 2001 She ventured to California and began intensive study with Rodney Yee and Richard Rosin at the newly founded Piedmont Studio, soon after completing a Master Degree in Transpersonal and Positive Psychology. During her graduate studies she was introduced to the Yoga Sutras of Patanjali , the planet's first spiritual psychology text and Yoga therapy manual.
She has also completed doctorate course work in Metaphysical Sciences, Energy Medicine and Sacred Feminine Theology. She also studies with Andrew Harvey, founder of the Institute for Sacred Activism, with an emphasis on Heart Yoga: the Sacred Marriage of Yoga and Mysticism.
Nina is also a certified Positive Psychology Coach, Hypnotherapist, Higher Brain, NLP Life Coach and Metaphysical Healer with master level certifications in Energy Medicine, Crystal and Chakra Healing, Essential Oils Therapy and Holistic Nutrition. Nina has completed many other yoga teacher trainings and somatic movement therapy. Most recently Nina graduated from Dr. Indu Arora's advanced Ayurveda-Yoga Therapy Training sponsored by Devanadi School of Yoga & Wellness.
Following several years working in director-level corporate management positions in the healthcare and cardiology, oncology and neurology device industry, Nina found her life's purpose in helping others grow into their best versions of themselves while living conscious, thriving lives. Since starting her first business Life Rhythms Inc., and Enso Yoga & Wellness Ctr, Nina now is busy with her coaching and wellness practices, Bold Soul Life and Meraki Wellness. Her office is located next door to Devanadi Yoga at the Lake Harriet Center For Conscious Living.
Currently residing in the country with her husband Erik and several pets, Nina, offers Therapeutic Yoga Coaching, Coach and Teacher Mentorship programs. Nina specializes in Yoga for consciousness, healing, relationships and personal transformation.
Nina's extensive knowledge of Yoga, Yoga Therapy, Ayurveda, Somatic Therapy, Energy Medicine, Positive Psychology and Coaching supports her passion for coaching, guiding teaching and healing.
Nina's Classes, Trainings, & Workshops