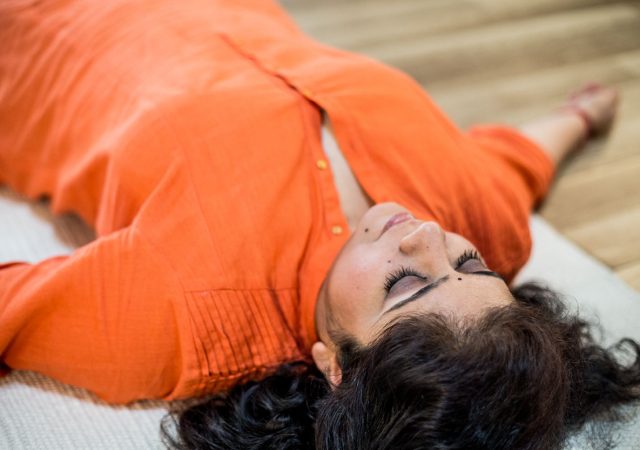 Yoga Nidra Training provides a path for rediscovery of our true nature and the many benefits that can be realized from its practice.
Yoga Nidra is an ancient practice with incredible relevance in the modern world. With an excess of tension and worries, discomforts and uneasiness, fear and phobias, our students need a vehicle to connect deeply to their true nature, to peace, health, and self-awareness.
This increased self-awareness helps us to remain detached and calm amidst the chaos of our daily lives.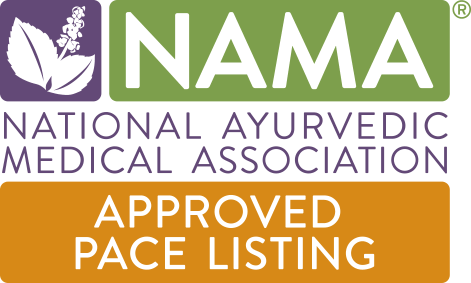 Yoga Nidra Programs
Yoga Nidra Level I

Yoga Nidra Level I Training

Dates: TBD
Times: TBD
Cost: $TBD
CONTACT US FOR UPDATES

Audio & Video Recordings: Cost includes access to the video recordings of the training for two weeks (14) days once the training is complete. After two weeks, the audio recording will be available for purchase for those who were registered for the training/workshop. Audio recording for attendees can be purchased after the event.


*For PAYMENT PLAN, YOU MUST SIGN UP ON A COMPUTER (not a phone/device) to enroll due to MindBody Online payment options

Please read our Cancellation Policy below before registering.


---

Topics Covered

Introduction to Yoga Nidra
History and origin
Importance and purpose
Similarities and differences between Yoga Nidra and Savasana
Pre-practices to enhance the Yoga Nidra journey
Importance of sankalpa and how to define the sankalpa in Yoga Nidra
Intelligence behind the sequencing
Components of Yoga Nidra
Role of voice modulation in guiding Yoga Nidra
Role of imagery and visualization
Benefits and contraindications of Yoga Nidra
Practical hints for guiding in Yoga Nidra
Student practice sessions
Q & A

Prerequisites

The training is open to 200-hour teachers, teacher trainees, or students with at least three years of yoga practice.

Only RYT's are eligible for 50 CEU's from Yoga Alliance.

Required Reading

There will be 18 non-contact hours required for the following texts:

Recommended Reading

An audio recording of the training will be available for purchase upon completion.

Yoga Nidra Level 2

Yoga Nidra Level 2 Training

Dates TBD

---

Topics Covered

How to self assess the progress and limitations in Yoga Nidra
How to lead into Yoga Nidra
Beyond Yoga Nidra

Every day will be a Yoga Nidra practice + the practicum of the topic discussed. We will also have group discussions and processing times for the information shared.

Schedule

Recap of Level I, Q & A from submissions + Full Yoga Nidra practice
Bhuta Shuddhi, Chakra Nyasa in Yoga Nidra + practicum
How to lead in Yoga Nidra: Tips, cues, corrections + Practicum
Psychology of voice modulation and meditative voice + Practicum
Connection between Yoga Nidra and Netra Tantra + Variations of Shitali Karana Practicum

An audio recording of the training will be provided to all participants.

PREREQUISITES

Payment in full before the training
Must have completed Level I Yoga Nidra with Indu Arora with the proof of certificate sent to info@devanadiyoga.com
Submissions of practice journals by Feb 15, 2020 to: info@yogsadhna.com:

Practice 6 full Yoga Nidra practices by listening to the recordings. Send the synopsis of the journaling along with date, time and location of practices in word document. Each practice is journaled in maximum 100 words
Practice 2 one day silence periods (mauna) at least 2 months prior to the training. Submit the dates and duration of the mauna along with journaling of your experiences after the mauna. Each mauna is journaled in maximum 100 words
Lead 3 full Yoga nidra practices in group/ private session. Journal your queries/challenges from each session.

Required Reading
Cancellation Policy
No refunds. Cancellations received 14 days prior to the start of the session will receive studio credit less $200 cancellation fee. Cancellations received within 14 days of the session start date will receive no credit.
Cancellation must be received by Devanadi by phone or email
Policies for All Students
"No shows" will receive no credit and forfeit full payment
Fees, once paid, can neither be refunded nor transferred
No verbal commitments will hold your spot.