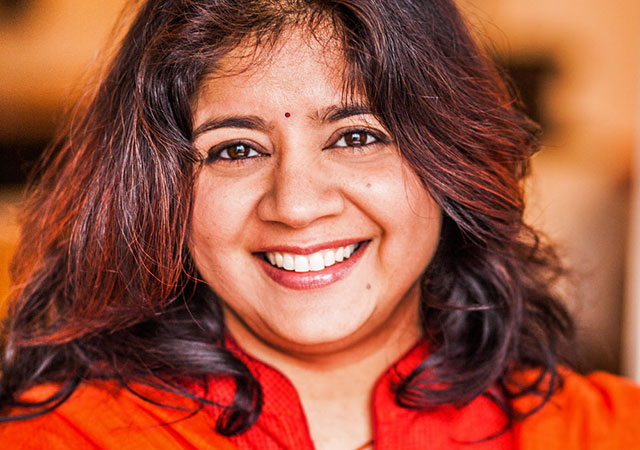 Indu Arora, Ayurveda and Yoga Teacher, mentor and author considers herself a student for lifetime. Her core philosophy is, 'Yoga is work-in not work-out!"
Yoga Trainings and Certifications Background
Indu Arora is a Yoga and Ayurveda teacher, mentor, and author, based out of the USA. She considers herself a student for a lifetime. Indu has been sharing about Yoga philosophy, Yoga Therapy, and Ayurveda for the last two decades. Her unique gift is making Yoga and Ayurveda a practice, which is equally useful for a beginner as for a sincere seeker who has made Yoga a lifelong journey. She is inspired by and taught under Kriya Yoga, Himalayan Yoga, Kashmir Shiavism, and Sivananda Yoga lineages. She has studied in a traditional Guru-shishya parampara setting.
Her teaching style is rooted in empowering and inspiring students to awaken the inner Guru. Her core philosophy is 'Yoga is a Work-in and not a Work-out'.
She is the author of Mudra: The Sacred Secret (2015), Yoga: Ancient Heritage, Tomorrow's Vision (2005, 2019), and SOMA: 100 Heritage Recipes for Self-Care (e-book, 2020; updated hard copy, 2022).
Indu Arora's Classes, Trainings, & Workshops