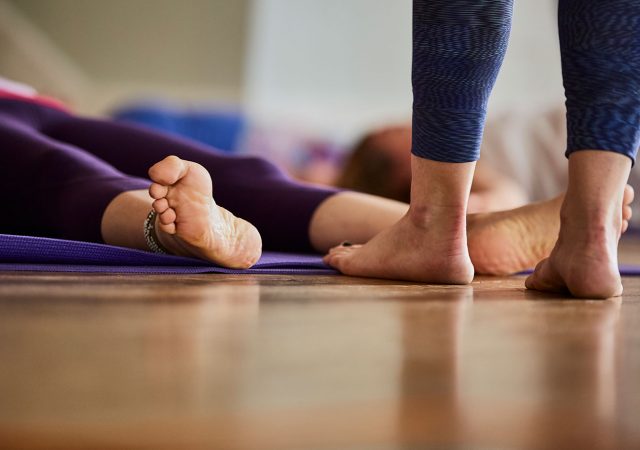 Graduates
Congratulations to the following 300hr Thai Yoga
Bodywork Practitioner Training graduates!
All students below have earned their Certified Thai Therapist (CTT) Certification through our program! Devanadi School of Yoga & Wellness is a licensed private career school with the State of Minnesota, as well as a Registered Yoga School (RYS) with Yoga Alliance and recognized by NCBTMB, ABMP and IAYT for continuing education credits.
These students have demonstrated the skills, perseverance, metta, dedication and love for this work of Traditional Thai Healing, also known as Nuad Boran.
Michelle Aalbers RTT, CTT
Champlin, MN | 612.810.6848
www.Synchronytyb.com
Jennifer Adams RYT 200, CTT
Three Rivers, MI
www.jenuineyoga.blogspot.com | jenuineyoga@gmail.com
Kathy Clingman RTT, CTT
320-309-9078
kiclingman@gmail.com
Sarah Cotton RTT, CTT
Madison, WI | (507) 473-0341
www.saraphimyoga.com
Katie Daniels RTT, CTT
Minneapolis, MN | (612) 850-0504
katie.daniels@yahoo.com
Siri Halvorson-Garnaas RTT, CTT
651-332-0274
garnsi01@luther.edu
Margaret Harstad RTT, CTT
Duluth, MN | (218) 310-6586
www.muggymoose.com
Brenda J. Haugstad RTT, CTT
YogiCare, Fargo/Moorhead | (701) 866-9677
www.yogicare.net
Karla Hensrud RTT, CTT
Fargo/Moorhead | (701) 446-7018
Alyssa Hill RTT, CTT
MPLS MN
boi.bella@gmail.com
Heather Hyjek RTT, CTT
Irvine, CA |(651) 336-6202
heatherhyjek@gmail.com
Veronique Jewell, CTT
Kalamazoo, MI | 269-598-2083
vjewell777@gmail.com
Dale R. Jones RTT, CTT
MPLS, MN | (612) 867-8831
www.bodyworkwellness.com
Rachel Kamin RTT, CTT
MPLS, MN | (612) 205-0975
bluedoormpls.com | bluedooryoga@gmail.com
Cherie Langley RTT, CTT
Champlin, MN | 612.247.8238
www.Synchronytyb.com
Dana Larson, CTT
Minneapolis, MN | 612-722-0619
danaandbrian@yahoo.com
Peter Loeffler RTT, CTT
MPLS, MN | (443) 756-8848
loefflerpd@gmail.com
Dustin Maxwell RYT 500, CTT
New York, NY
maxwe079@umn.edu
Kathryn Mayer RTT, CTT

MPLS, MN | (612) 242-0473

Nicole Nardone RYT 500, CTT
St. Paul, MN
www.nicolenardone.com
Jayne Nemeth RTT, CTT
St. Louis Park, MN | (612) 730-9073
www.bodyworksstudiomn.com
Corinne Nechal RTT, CTT
Minneapolis, MN | (612) 532-4477
coreynech@gmail.com
Deb Newton-Frantz, CTT
East Central MN | (320) 980-3880
yoga4selfhealing.com | debnfrantz@gmail.com
Jenn Posterick RTT, CTT
Boulder, CO | (612) 859-6911
www.intentbodywork.com
Yvonne Sadler, CTT
Pella, Iowa | (641) 780-6161
yleesadler@gmail.com
Michael Sala, CTT
Eden Prairie, MN | (612) 239-9745
salayoga@gmail.com
Andrea Simonson RYT, RTT, CTT
Watertown, MN | (763) 807-3124
www.resilienceyogaplusthai.com | Andrea@resilienceyogaplusthai.com
Dana Spates CHTP, ERYT 500, CTT
(320) 266-5476
www.holistichealthoptionspaynesville.com
Michelle Trow, CTT
St. Paul, MN
www.SignsOfLifeYoga.com
Dana Weinkauf-Talbot RTT, CTT
Ft Collins, CO | (612) 385-4201
www.beherenowmassage.weebly.com
Christina Wilson RTT, CTT
Pittsburgh, PA | (208) 244-9202
Phyllis Wolf RTT, CTT
Hayward, WI | (715) 934-2014
www.healinggroundhayward.com | contact@HealingGroundHayward.com
Grace Yanke RTT, CTT
Cokato, MN | (320) 282-5556
graceyanke@yahoo.com
Kathy Yelle RTT, CTT
Anoka, MN | (612) 715-6374
Jamie Reinbold RYT 200 RTT 300, CTT
Hopkins MN (952) 484-1778
Jamiereinbold65@gmail.com

Alissa Thompson, RYT 200, CTT

Minneapolis, MN | (612) 695-0908

Tammy Vatta, RTT, CTT
www.RestorativeSpa.Club | info@RestorativeSpa.Club | TammyVatta@gmail.com
Christina Williams, CTT
Minneapolis, MN | (612) 483-1314
christina.rebecca.williams@gmail.com
Christiana Herrmann, CTT
Mason City, IA | ‭(404) 593-3965‬
christianah1991@yahoo.com
Bridgett Erickson, MA, ERYT 500, C-IAYT, CTT
Minneapolis, MN | ‭(952) 250-1053
www.bridgetterickson.com
Rebecca Benstead, CTT
Minneapolis, MN | (612) 205-6715
collectivewellnessmpls@gmail.com
Rachel Nelson, CTT
St. George, Utah | 507-317-0914
Ra.nelson711@gmail.com
Cristina Willis, CTT, CYT & Reiki Practitioner
Osseo, MN | ‭(651) 324-0922‬
www.befreebeyourself.com
befreebeyourself01@gmail.com
Amber Perry, CTT
Elk River, MN | (651) 210-0097‬
www.sweetspirityoga.com
Kate Laing, CTT
Minnetonka, MN | (651) 592-8966
www.lakeminnetonkapilatesbodywork.com
Jeremy Gruber CTT, RYT200, & FSC
Twin Cities, MN | Toksenm3@gmail.com
Angela Edel, RYT 500, CCT
Grand Rapids, MN | 507-456-3690
Angela.edel7@gmail.com