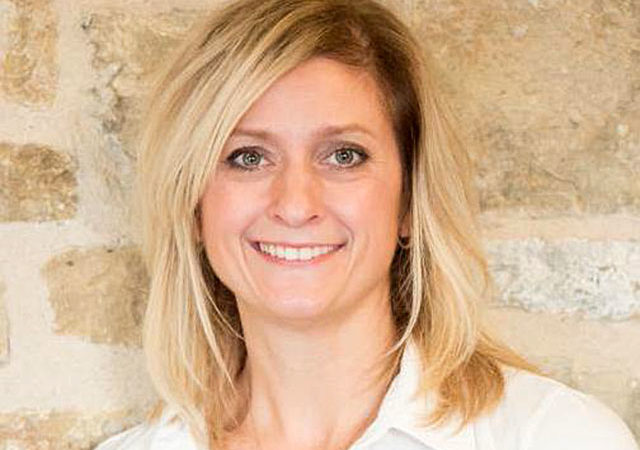 Tracey is a Registered Yoga Teacher (ERYT 200, RYT 500), the owner of Inspiring Actions and is a faculty teacher in our Hudson, WI 235hr Program.
Tracey Mortensen is the founder/owner Inspiring Actions, one of Devanadi's satellite locations for our 235hr Yoga Teacher Training program.  She opened her studio in 2008 with a passion to spread health and wellness throughout the St. Croix Valley, and has a background in finance and economics.
Tracey began her own yoga practice in 1999 and later became increasingly consistent during a stressful time in her life. Turning to yoga completely changed her life and ultimately led her to become an instructor, a path that has included study with master teachers Seane Corn and Baron Baptiste as well as extensive training in both prenatal and Yin yoga. Tracey uses her knowledge and life experiences to help enrich her students' lives, creating a yoga community that now offers over 30 classes per week, including Yoga 101 for beginners.
The Sanskrit words sthira (steadiness, effort, drive) and sukha (grace, surrender) may be new to you, but attend one of Tracey's classes and you will understand how these words feel. Tracey has a special ability to push your body and mind while also making you feel accepted and supported. Although primarily drawn to teach gentle and beginning classes through a combination of hatha yoga, vinyasa flow, you will find Tracey teaching nearly every class offered. With her fun, down-to-earth style, expect to find new depths in your poses… then erupt in belly laughs!
Tracey created Inspiring Actions for you to develop your practice, to learn and to grow, all with a smile and without judgment. You are welcome here.
Related Certifications:
300-hour RYT certification, TeriLeigh LLC, Hudson, WI
200-hour RYT certification, YogaFit
200-hour RYT certification, Devanadi School of Yoga & Wellness
Tracey's Classes, Trainings & Workshops