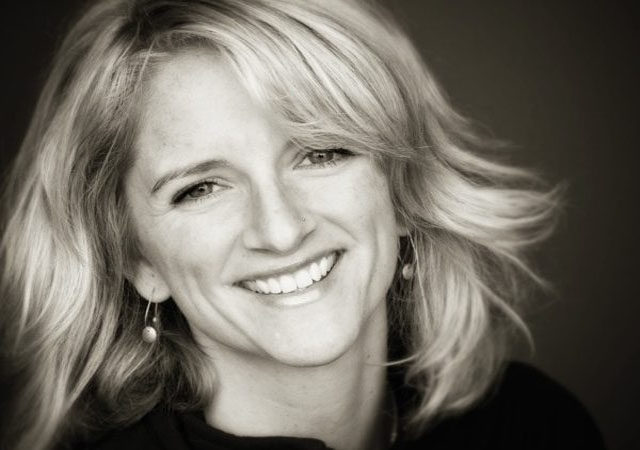 Sarah Longacre, owner of Blooma prenatal & postnatal yoga and wellness studio, is a birth doula and yoga teacher who has nurtured, comforted, inspired, and educated thousands of women on their pregnancy and mothering journeys.
Yoga Trainings and Background
Sarah has always been fascinated by the beautiful, round bellies of expectant mothers and finds joy in empowering them through this transformative time. For 10 years, Sarah has worked with pregnant women at yoga studios, hospitals, and in their homes. There is no greater joy to Sarah than helping women find the goddess within, to help couples connect more deeply on their birthing and parenting journeys, and to welcome babies into this world.
Thousands of mothers have passed through Blooma's doors since it opened in 2007. Sarah and the Blooma team offer a haven of support emotionally, physically, and spiritually to women and their families. Now with three locations, Sarah is proud that Blooma is home to the best prenatal support in the Twin Cities and surrounding areas. She looks forward to opening more Blooma studios around the country and inspiring mamas everywhere!
A native Minnesotan, Sarah completed her doula training in Portland, Ore. in 2001. In 2004, she journeyed to Santa Cruz, Calif. to train with Robin Sale, the founder of Whole Birth Yoga. Other influences in Sarah's approach to prenatal yoga and pregnancy include yogini Gurmukh Kaur Khalsa, birth educator Pam England, and the many mamas who have welcomed Sarah to be a part of their birth journeys.
When Sarah's not at a birth or teaching yoga, you'll find her walking around Lake Harriet, eating at one of her favorite Linden Hills spots, or hanging with her awesome nephews Emmett and Oliver. She loves to travel and finds joy in teaching prenatal classes at other studios when she does so.
Sarah's Classes, Trainings, & Workshops