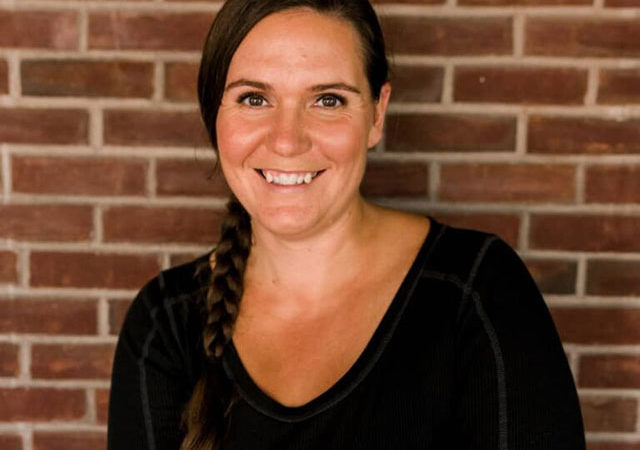 Kelsey Kaufman is a Registered Yoga Teacher (RYT 500), and is a faculty teacher in our Hudson, WI 235hr Program.
Kelsey is a passionate and enthusiastic yoga teacher at Inspiring Actions, one of Devanadi's satellite locations for our 235hr Yoga Teacher Training program. As a mom to three girls and a boy, Kelsey blends motherhood and extensive pre/post-natal yoga training to bring an assortment of classes for soon-to-be and new parents. These classes can vary with the seasons, but expect to see Kelsey leading any of the following: Prenatal Yoga, Postnatal Yoga, Mommy/Daddy & Baby Yoga and Crawlers Yoga. People who attend prenatal classes describe feeling less stress and experiencing easier deliveries; parents who attend Mommy/Daddy & Baby Yoga report bicep strength like they've never had before; and Crawlers Yoga attendees note an awesome new kind of parent-child fun! What's not to love?
Kelsey is a graduate of Devanadi's 340hr Yoga Teacher Training program.
Kelsey's Classes, Trainings & Workshops