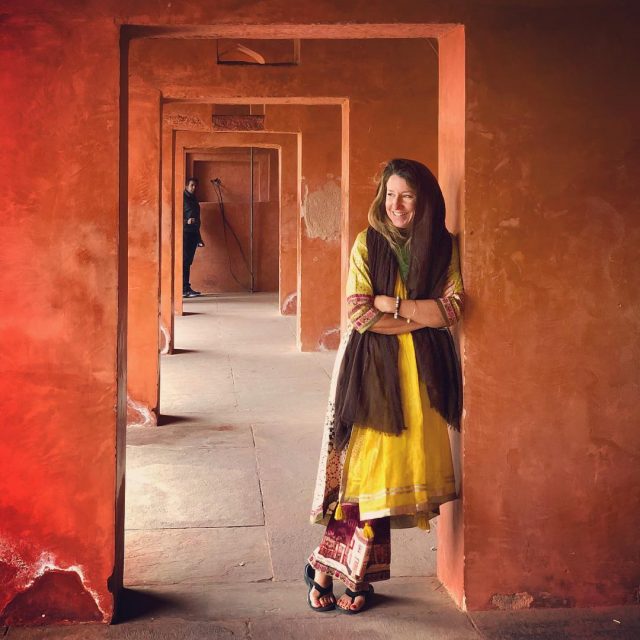 Namaste from Agra, India! I have been trying to get this newsletter to you for DAYS! Vanessa, my web admin, has had our newsletter ready to go, but without my note to you. As I'm on our 2018 Journey to India retreat, my internet connectivity has been… well… faulty to say the least. We are now on our last leg of the trip in Agra (where the Taj Mahal is) and at the Radisson Blu – FINALLY online. First world problems… 😉
What a trip! This is my 3rd time to India. For this retreat, the focus was first getting rejuvenated at the Somatheeram Ayurvedic Health Resort in Thiruvananthapuram, Kerala, Southern India (say that 3x fast!). We experienced 7 days of 2 hour Ayurvedic therapies for our personal health and well being, checking in daily with our Ayurvedic doctors for updates to our treatments.
We experienced everything from daily 2 person Abhyanga oi lmassage to release tension and toxins from our bodies, to Shirodhara – thin stream of oil poured with control on the forehead to calm the mind, to milk or herbal baths where the therapists (always 2) poured warmed liquid over our bodies in unique patterns for a half an hour, to ear steaming, to papaya or saffron or cucumber facial packs, to Shirobasti – wearing a tall chef-like cap where the therapists poured warm herbed oil in and you "wore" the oil for 30 min or so, to Ayurvedic foot massage – us laying on a mat where the therapist used her feet to rub warm oil while holding a rope hanging from the ceiling… as well as other therapies.
Each therapist said a prayer for our health and well being and made sincere contact with each of us. We all grew so fond of our "little mothers" who loved us daily and held our hands while walking us to and from our treatment rooms. Our hearts opened to just being nurtured and cared for, and then just resting to help heal and let go from all of our busy lives.