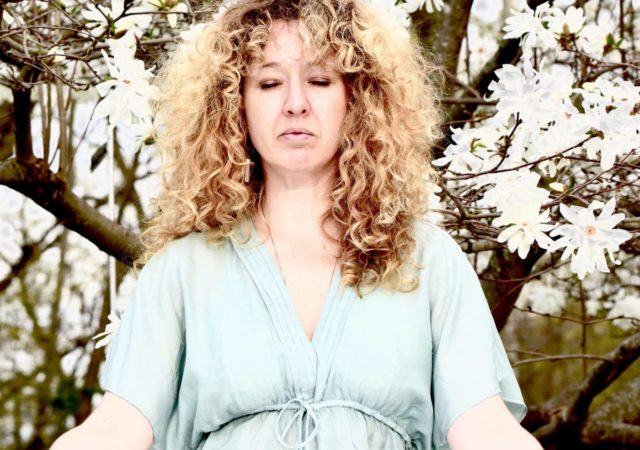 With many years of experience teaching yoga Ryan continues to fall more and more in love with the yogic path. She is our lead anatomy teacher in our 235hr Yoga Teacher Trainings.
"True happiness and mobility, education, and the cultivation of witness consciousness are just of few of the gifts that I have found through my relationship with yoga. It is an honor to share this quality of life with my students." The ancient teachings and practices of yoga have become the platform for her to live a life of freedom and joy within which she can continue to uncover deeper truth and meaning in the experience of her ever changing self.
In her classes Ryan integrates the philosophies of Tantra with the breath linking movements of vinyasa.  "It is my goal to offer practitioners of yoga, whether beginning or advanced, a viewpoint from which to cultivate a relationship with themselves that is mind full and rewarding. Tantra means to remove the dust and the dirt. Each asana, or posture, has what is called a bhavana, or essence. By stringing postures together in a mindful sequence we accomplish an energetic out come, or desired e-motion.  All the while integrating the mind, the body, the breathe, the intellect, unveiling the pure potential that is your true nature."
With a 780 hour massage therapy education, and many years experience traveling with a professional men's cycling team, her understanding of the gross anatomy of the physical body is well versed both in language and in the hands of her body work.
Ryan completed a 700 hour yoga teacher training in the summer of 2001 in Koh Phangnon, Thailand. The training began with a 10 day silent meditation retreat at a Buddhist monastery in Thailand and then continued with study in asana, philosophy, anatomy, yoga therapy, and pranayama. Since that time she has studied with many renowned teaches, namely: Seane Corn, Cindy Lee, Doug Swenson, Dharma Mittra, and Rod Stryker. She also had the honor to study closely with Charles Bates or Yogiraj.
Ryan has spent the two winters teaching Yoga at Present Moment Retreat in Troncones Mexico as an asana teacher and massage therapist. She has traveled with the Grammy winning country music band Sugarland as their yoga teacher and massage therapist for several years. Most recently she toured with Sarah Barielles in the same roll. "I feel blessed to travel with musicians. To provide wellness and consistency in their self-care while being surrounded by brilliant music is an absolute joy!"
She is excited to be part of the Devanadi community. "I remember when Devanadi was just an idea of Tanya's. I have always known that I want to be a part of anything that she does. Whenever I am around her, my practice and understanding of yoga become stronger."
Ryan's Classes, Trainings & Workshops