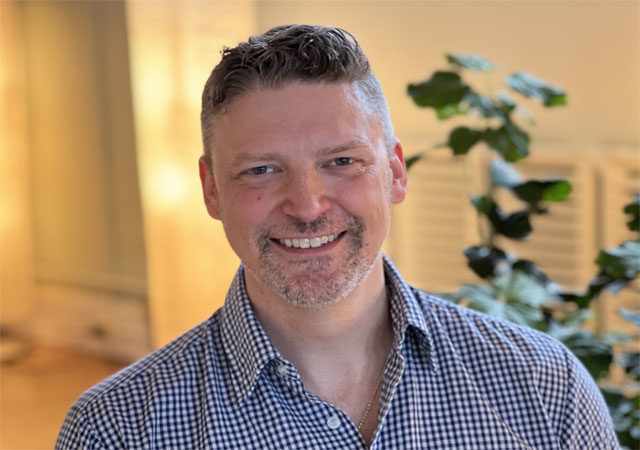 Michael Kooiman (pronounced KOY-mǝn) is a Yoga Alliance Registered Yoga Teacher, RYT 500.
The goal of a yoga practice is a state of contentment. Michael encourages participants to practice with intention. Doing so helps us increase our determination and power on all levels.
His yoga education includes two wonderful programs, Devanadi Yoga 340hr Yoga Teacher Training, November 2020, with a focus on advanced training in traditional hatha & classical yoga, tantra, meditation, bhakti, anatomy, intelligent practice design and energy medicine, one-on-one work and Ayurveda. He earned his YogaFit 200-Hour Teacher Training Program in June 2018, with foundational training in asana, communication skills, the tradition of yoga, and a special focus on seniors/chair yoga, anatomy and alignment, prenatal, YogaFit for Warriors (PTSD) and yoga nidra.
Mike's commitment to teaching is that students should finish every practice feeling energized, not spent, and leave with a sense of peaceful empowerment, centered, right-minded, and ready to show up for the tasks ahead.  As a Registered Yoga Teacher, Michael adheres to principles that foster safe and respectful practices. These are defined by the Yoga Alliance Ethical Commitment and Scope of Practice.
Learn more at: https://www.bluelotusmn.com/
Michael's Classes, Trainings, & Workshops