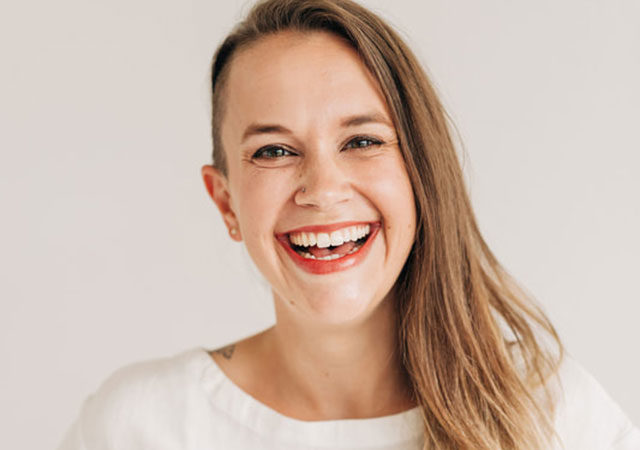 Andrea Krejci Paradis is a ERYT 500, Ayurveda Yoga Specialist, and Reiki Practitioner and has been teaching since 2007.
Andrea Krejci Paradis is a devoted student of yoga and is honored to be able to share it's teachings with others. She began practicing yoga in 2007 and was quickly asked to share what she knew about the practice with her fellow (stressed out) theater classmates in college. Her formal 200 hour training was in 2009 through the Yandara Yoga Institute and she completed her 300 hour training in 2015 through Devanadi.
Andrea believes yoga can help anyone find peace and is accessible to all. During her group classes and private sessions, she not only utilizes yoga asana but shares teachings from the Vedas and Ayurveda to show how this practice is meant to be taken off the mat and lived in every day life. She also enjoys helping people discover healing through deep rest, using the practice of yoga nidra.
Andrea is our lead teacher for the 235hr Yoga Teacher Training satellite program in Fargo, ND.
Andrea's Classes, Trainings, & Workshops