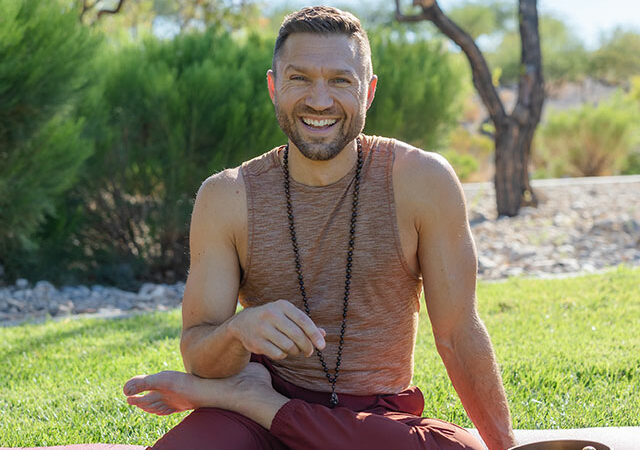 Yoga Philosophy 201: Buckle Up for a 24hr Deep Dive!
with Paul Benedict, ERYT
CEs: 24 with Yoga Alliance for RYTs
Join Paul Benedict for his signature 24hr Yoga Philosophy Deep Dive course that starts this Fall, hosted/livestreamed by Devanadi on ZOOM, and offered in-person in Las Vegas.
YOU CAN STILL SIGN UP! Use the recordings to get caught up. Recording access good until Oct 2024! Contact us and we will help you get signed up!
Yoga Philosophy 201: Buckle Up for a 24hr Deep Dive!
with Paul Benedict, ERYT
Early Bird to Save $50: Sept 1
YOU CAN STILL SIGN UP! Use the recordings to get caught up. Recording access good until Oct 2024! Contact us and we will help you get signed up!
DATES: 12 Sessions on Sundays & Wednesdays, Sept 10-Oct 18, 2023
• Sundays: Sept 10, 17, 24 & Oct 1, 8, 15, 2023)
• Wednesdays: Sept 13, 20, 27 & Oct 4, 11, 18, 2023 (make-up day Oct 25 if needed)
TIMES:
• Sundays: 3:30-5:30pm Central (1:30-3:30pm Pacific)
• Wednesdays: 7:30-9:30pm Central (5:30-7:30pm Pacific)
COST – Regular Students: $495 ($545 after Sept 1)
COST – Devanadi 235/340hr TTs & Alumni: $450 ($500 after Sept 1)
CEs: 24
Offered LIVE (in Las Vegas) or ZOOM (for anyone else!)

+ Please read our Cancellation Policy below before registering.

Weekend Workshop Details
Description
Are you interested in the theory, intentions, and history behind the practices of yoga that we love doing? Is yoga more to you than just physical movements, stretching and sweating? Join Paul as he guides an exploratory journey into the mental, emotional, and spiritual aspects of classical yoga, in a holistic sense, with the aim to understand yoga as a worldview. How can we use these ancient teachings to inform our daily actions and modify our lives for the better? Is it actually possible to reduce suffering while navigating this chaotic world? Is life fair? Do we truly have free will? The study of yoga philosophy gives us these answers and more.
Texts for study will include:
Yoga Sutras of Patañjali
Bhagavad Gita
"Theosophy: An Introductory Study Course" by John Algeo
"A New Earth" and "The Power of Now" by Eckhart Tolle
"Ancient Wisdom for a New Age" by Terry Hunt and Paul Benedict
"The Masters and The Path" by C.W. Leadbeater
Additional topics of focus are:
How does karma operate in my life and what can I learn from it?
Is there an afterlife?
The nature of the human soul
The power of thought
The plan and purpose of physical existence
What is spirit?
Comparative religions and yoga
Developing clairvoyance
Location: Live + Livestream Details
All sessions are hosted online by Devanadi Yoga and held in-person at a private residence in Las Vegas (North Summerlin). All sessions will streamed live via Zoom and recorded. Come with an open mind and the eagerness to shift perspectives and learn from the wise teachers of the past and present!
recording Access
ALL students (both live and livestream) will have access to the online classroom portal where all recordings and other material will live for 1 YEAR from the end date of the course.
Pre-requisite
This is a course for anyone – those new to yoga, experienced students, and especially for yoga teachers and yoga teacher trainers!
Want Continuing Education (CE) credit?
CEs: 24 with Yoga Alliance for RYTs
To earn CEs, students must attend all scheduled contact hours OR submit notes upon completion of watching recordings. Certificate of Completion emailed upon completion.

Notes:
Please read our Cancellation Policy before registering.
Please bring your yoga mat and props, and something to sit on if needed.
Please also bring a notebook and pen.
Cancellation Policy
Refunds, less a cancellation fee of $100, given 7 or more days before the program begins. No refunds within 7 days. No shows receive no credit.